Charles – 22 | 5'10 | 160
I met Charles at an pub deep in the Australian bush. After a couple drinks we started talking about what kind of work we do. As soon as he heard the word porn his interest was peaked and he was hooked. Charles is in Australia on a working visa from London. He's a laborer and came to Australia for the hot chicks and to find work.
Charles will do anything for a buck and I have a feeling we'll see more of him soon. He likes his grog and loose women. A buck or two to jackoff is fine by him and he doesn't care who's watching. It will take some work but I think we can get this tough boy to spread his legs for a blow job. What do you think?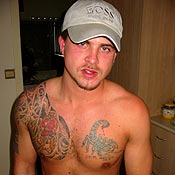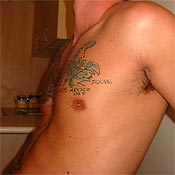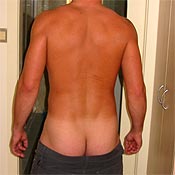 Clip A   Clip B   Clip C   Clip D   Clip E