Cody – 25 | 6'2 | 185
This is Cody's second video with us. Now that he's more comfortable and relaxed in front of the camera you get to see what this guy's really made of. His girlfriend was doing the filming this time, we sat back and watched, so the angles are not our norm, but we'll take what we can get! 
Cody loves sex. This is Cody's first blow job from a guy and he had no complaints. It was hard making this video as Cody's cock is huge and the fluffer often gagged during filming. As taking all that cock was real chore we gave the fluffer some extra cash. His girlfriend really got off on doing the filming. We hear they had great sex later that day. Maybe I'll be there to film that some day!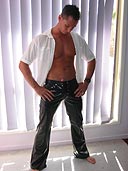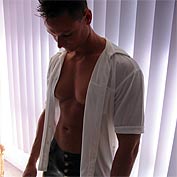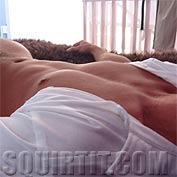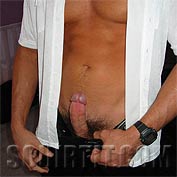 Clip A   Clip B   Clip C   Clip D   Clip E