This is the first time Dock Johnson has ever been blown by a guy; on or off camea!
I hadn't seen Dock for a while when he called one day and wanted me to shoot him surfing in Australia so he could show is mates back home in the U.K. I was happy to oblige and setup for a day of shooting at the beach. After shooting him surfing for a few hours we were beat and as he was undressing Dock started asking about the blow job video I had asked him to do a while back. We talked about the video and how it would be shot… then out of nowhere Dock says "Yeah ok I'll do it" I happened to snap a pic right as he was saying it ( the pic to the left ).
This first blow job video was taken late that night after a good meal and after DJ had moved into my guest quaters. Aussie summers can be hot and this night was no exception. I had all the windows wide open in the room.. to let the breeze cool the hot session I was about to have. Being summer time the flying fox bats were about eating up the abundant insects that buzz about this time of year.
DJ was nervous about having his face filmed so he asked to cover his head with a pillow. I of course obliged, I wasn't about to pass up worshiping his hard surfer body for any reason. You know it's Dock because of his studly tattoo that goes up his left shoulder. As soon as I turned out the lights and switched on the NightVision I was instantly struck with the reminder that this is his first sexual experience with a man, and I wanted to make it good.
As you can see in this video I took my time and enjoyed every bit of the experience. The moment I touched him DJ was instantly hard. I slowly became familiar with every part of his body. If you watch DJ's chest in this video, you can see his quick shallow breathing as he anticipates my next move. Through the summer DJ and I made a lot of material. At summers end DJ and I went our separate ways. The few months we crossed paths we made some fun videos and photos, some of which you'll see here. I hope you enjoy and appreciate what I've brought to you of DJ. I know I enjoyed every minute of making this material.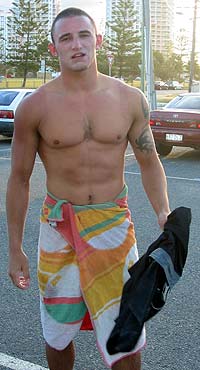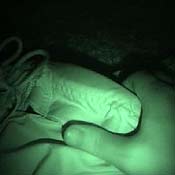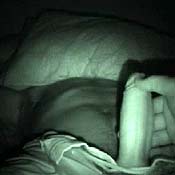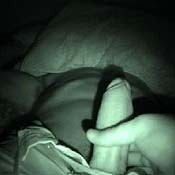 Clip A Clip B Clip C Clip D Clip E