Jaymz – 18 | 6'1 | 180
Jaymz is on leave from the U.S. Marine Corp and wanted to do something different so he found us! Notice the U.S.M.C. tattoo on his chest, the barbed wire tattoo on his right arm and the intricate tattoo on his left arm.
Jaymz was surprisingly relaxed jacking off in front another guy and had no inhibitions at all. He was good at doing what he was told and seems to like taking orders!
It is great knowing that there are such good looking dedicated young men serving our country!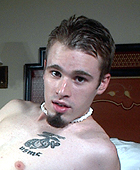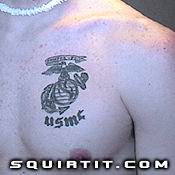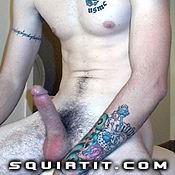 Clip A   Clip B   Clip C   Clip D   Clip E   Clip F   Clip G   Clip H