Johnno – 20 | 6'1 | 180
Johnno is a straight Aussie surfer that loves to party and have a good time with the girls. We met him at an exclusive bar that he manages. ( In Australia the legal drinking age is 18 ). He was a bit tired from partying the night before and had a scrape on his abs from a hard day surfing.
Johnno was keen on doing porn from the get go and is interested in experimenting. He has a tight body and washboard abs and gets hard as a rock with the right stimulation. This is Johnno's first time being filmed and he was a bit nervous at first but loosened up real quick. After a while he was telling jokes and dancing around. We'll definitely show more of Johnnos wild side in the next shoot we do of him.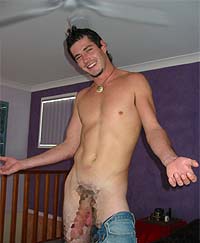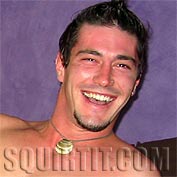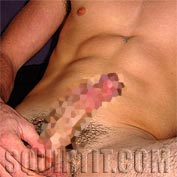 Clip A   Clip B   Clip C   Clip D   Clip E